+++STOP PRESS+++
NEWS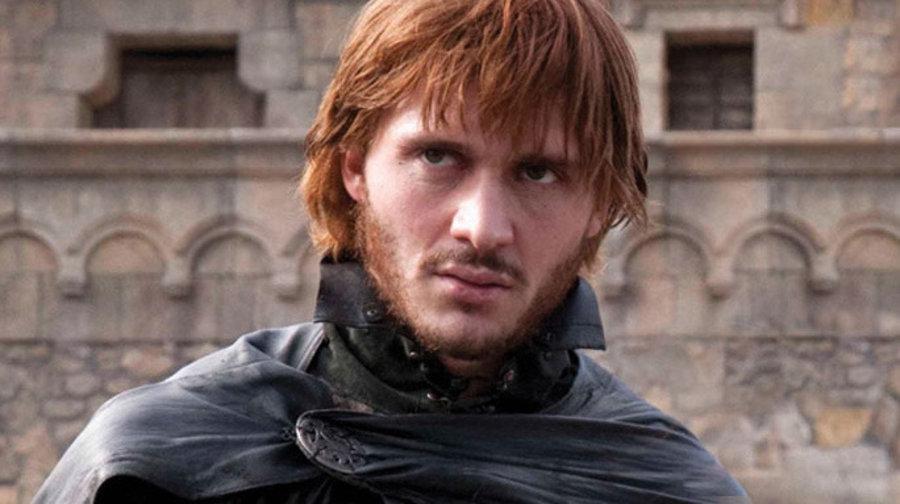 David as William Hamleigh in "The Pillars of the Earth"
++++++++++
5th October: UK Screening Announced
TPOTE to be broadcast in the UK on the 16th October on Channel 4 at 9pm.
++++++++++
21st July: THE PILLARS OF THE EARTH - The Series continues...
"Ian McShane delivers just the right amount of creepy and evil as Waleran Bigod, while David Oakes portrays the weak but ambitious William Hamleigh with equal success."
Kelly West: 2010-07-20 Cinemablend.com
++++++++++

18th July: 5 Days to broadcast - Preview in the NY Post:
Cathedral builders in 'Pillar' battle medieval treachery for a cause
By ROBERT ABELE, 18th July 2010

The character in "Pillars" that readers loved to hate has always been William Hamleigh, a ruthless aspirant to earldom who commits many vile acts. British actor David Oakes says that playing the role has its own odd rewards.
"If you look at all the good guys in this film, they get to kiss girls and look handsome," says Oakes, 26. "But I got to fight with swords, set fire to people and I got to do it wearing leather, looking medieval with gruesome facial hair. I'm hoping I get some hate mail."
One letter writer could be Oakes' own father, a clergyman who bought the novel upon learning of his son's casting, only to have it fall open to a page describing one of William's more awful sins.
"He said, 'Congratulations, but I'm not particularly keen that you're playing that character,'" recalls Oakes, laughing. "He's been fantastic, but he doesn't know a lot of what I shot, so he might disown me afterwards."
At least Oakes has a fan in Follett, who was pleased with the casting...
Read more

3rd July: 20 days to STARZ broadcast...
A full quarter of an hour 'Behind the Scenes' feature of "The Pillars of the Earth" on Starz and Starz HD... on Friday July 9th at 1:45pm (ET/PT)
++++++++++

10th June: David Oakes joins "The Borgias"

"British actors David Oakes and Holliday Grainger are to perform a brother-sister role in the Showtime drama "The Borgias." Oakes ("The Pillars of the Earth") is to play Juan Borgia, while Grainger ("Jane Eyre") will perform the role of Lucrezia Borgia.The duo join an ensemble cast led by Jeremy Irons, Colm Feore, Derek Jacobi as Cardinal Orsini in the first two episodes, and Francois Arnaud."

[CLICK HERE FOR THE ARTICLE]
++++++++++

10th June: "TPOTE" picked up in the UK by Channel 4

"Channel 4 has picked up U.K. broadcast rights to the 8-hour miniseries "The Pillars of the Earth," the adaptation of Ken Follett's epic bestseller, from Germany's Tandem Communication."

[CLICK HERE FOR THE ARTICLE]
++++++++++
9th April: STARZ! preview of 'Pillars of the Earth'


"Chris Albrecht has found the first pillar of his event programming strategy for Starz.
Liberty Media's pay cabler has acquired U.S. TV rights to "The Pillars of the Earth," a sweeping eight-hour limited series based on the 1989 Ken Follett bestseller of the same name. Project marks the first major programming move made by Albrecht since he took the reins as Starz prexy-CEO in January.
The $40 million costume drama, produced by Germany's Tandem Communications, Muse Entertainment and Ridley and Tony Scott's Scott Free Prods., revolves around war, religious strife and power struggles over the construction of a cathedral in 12th century England. Stars include Ian McShane, Rufus Sewell, Matthew Macfadyen, Donald Sutherland, Hayley Atwell, Alison Pill and Sarah Parish..."
++++++++++

25th January: Ken Follett's Blog Entry on William Hamleigh
"... then there's William Hamleigh. One of the first things Oprah Winfrey said to me when she rang to let me know she had read the book and was going to name it as one of her book club selections, was how much she loathed this character. She's not the only one. When I travel, I often meet readers who say "…that William Hamleigh". Oprah talked about the characters in the book as if they were real people she'd met on a trip or something. That was a big thrill for me of course.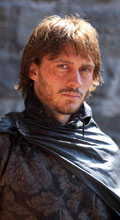 William is Percy and Regan's strikingly handsome yet brutish son. He is his mother's pawn in her master plan to gain power and wealth for her family. William is the embodiment of pure evil. His obsession with the Earl of Shiring's daughter, Aliena, becomes the driving force in his life.
The young British actor David Oakes plays William. He is one of the nicest young actors I've met, always smiling, so easy-going, yet finds within himself the ability to totally convince us that this is a man with absolutely no redeeming characteristics, a person beyond all civilized hope but one who might actually succeed in achieving his goals.
It's one thing to write these characters. But it's an extraordinary experience to see them become real in the hands of such wonderfully skilled actors."
++++++++++